Hank Vandermeer
Campaign Chair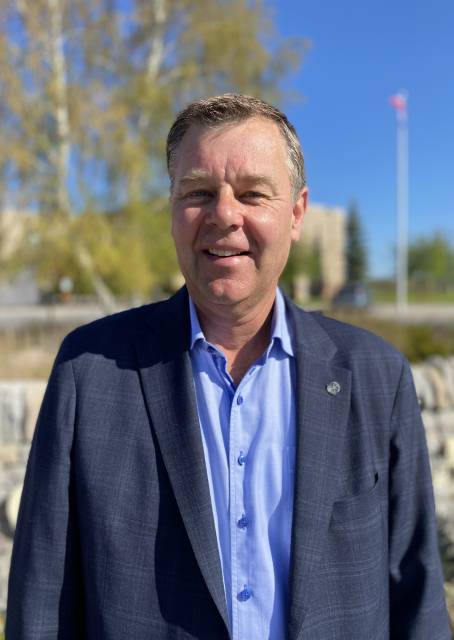 When you hear the passion Hank Vandermeer has for Northumberland County, it's hard to believe this hasn't always been his home. When he was just 10 years old, Hank and his family immigrated from the Netherlands to Canada and decided to plant their roots in Northumberland.
Hank grew up understanding the difference a caring community could make – something he and his family experienced firsthand as they settled into their new home. His parents stressed to him the importance of giving back to one's community, teaching him that if everyone contributes as they can, it creates a strong and positive place to live.
The ties Hank began establishing with Northumberland as a young boy have grown and flourished: this is the community in which he chose to stay and establish his own life; the community in which he married his wife, Pat; raised his three daughters, Jocelyn, Esther, and Natalie; grew his family business; built friendships; and welcomed his grandchildren to the world. Throughout his life, he has followed his parents' example, giving back where he can and doing his part to ensure his community remains vibrant. It is for this reason he has agreed to serve as Chair for the Exceptional Community, Exceptional Care campaign – the largest campaign in Northumberland County's history, which will place Northumberland Hills Hospital (NHH) at the forefront of modern healthcare and ensure we continue to have access to faster, better, and smarter care.
"NHH is the nucleus of our community," says Hank. "I want to help our Hospital remain strong and I understand the need for all of us to come together to ensure this. In every industry, good equipment can make a real difference and for healthcare in particular, quality and speed are imperative."
Hank has experienced the full circle of life at NHH; from the exciting moments of his daughters' and grandchildren's births to more difficult times with family in palliative care, and occasional visits in between. No matter his reason for being at the hospital, he has always been impressed by the professional and caring team at NHH; by how the community feeling is echoed inside the walls of the building.
"Recent times have really been a reminder of how lucky we are to live in Northumberland County," continues Hank. "We've seen more people choosing to move here, and I think this shows that with the world changing and a shift in how people work, places like Northumberland County can offer a more balanced lifestyle. As our community continues to grow, we need to ensure our hospital has the advanced equipment and capacity to both continue to care for us, and to attract talented specialists and medical professionals locally."
---
View all