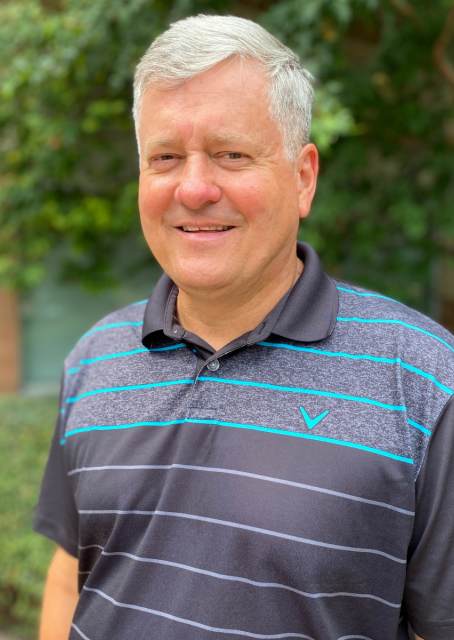 "This community is successful and is the incredible place it is because of those who have given back and gotten involved," shares Paul van Laren.
Paul is one of those people, long involved with his children's activities, coaching local sports teams, and supporting his community where he could – something his father always stressed the importance of. Now, he's expanding his involvement to support his local hospital as a member of the Exceptional Community, Exceptional Care Campaign Cabinet.
Originally from Peterborough, Paul has lived in Cobourg for more than 23 years. He is an engineer and has worked in manufacturing most of his career, serving as the Site Leader at SABIC Innovative Plastics in Cobourg for more than 15 years. His wife, Allison, is a retired teacher, and together they have three adult children and three grandchildren.
With a son-in-law currently working on the frontlines as a nurse at Northumberland Hills Hospital (NHH), and a sister-in-law retired after serving her career as an X-ray technologist at NHH, Paul has a personal understanding of and appreciation for the incredible NHH team. He sees the value and importance of our hospital and all those who work to ensure patients receive the best care possible every day.
Paul loves Northumberland County for its sense of community and sees it as a great place for families that offers the small town feel while still providing access to larger city centres and amenities when needed. He believes for businesses and our community to thrive, there is a need to attract and retain people from a wide array of backgrounds and with a variety of skillsets. To Paul, having a well-equipped hospital where people can turn with confidence to care for their families, friends, and themselves is imperative for our growing community.
---
View all