Davis' Independent Supports Northumberland Hills Hospital Foundation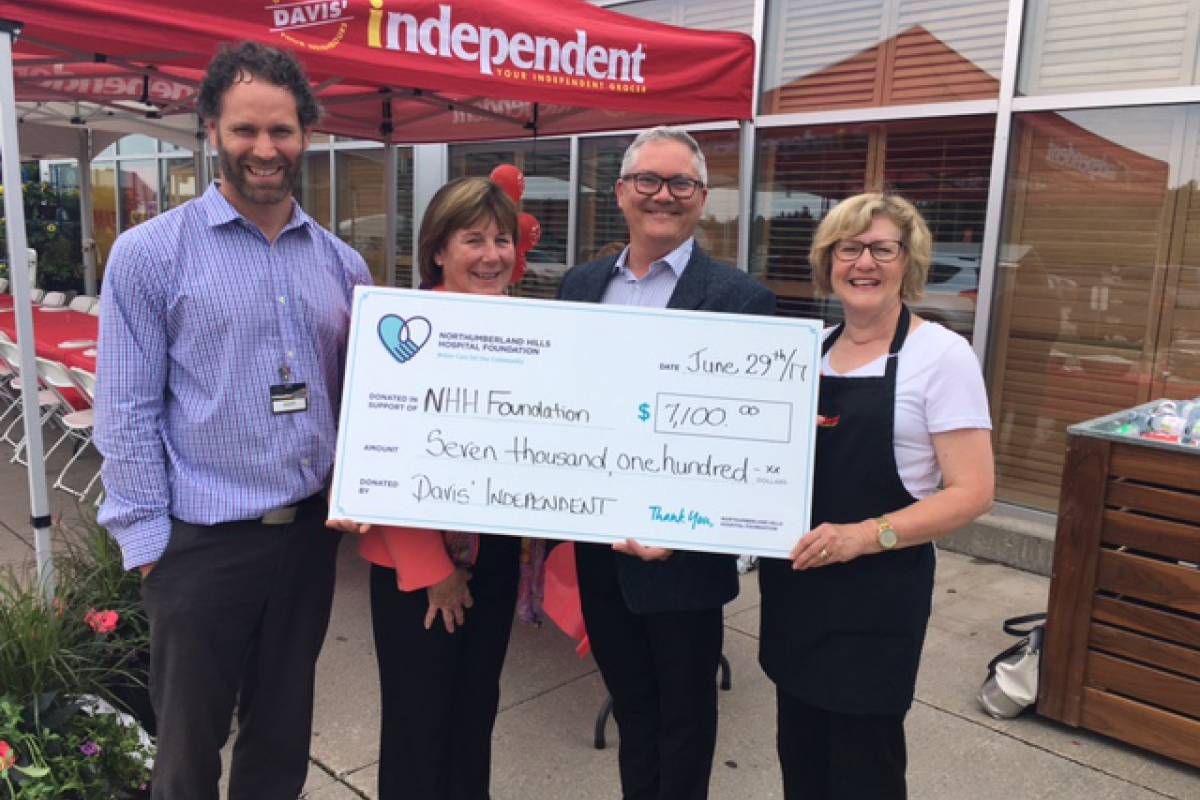 NORTHUMBERLAND COUNTY – Staff and customers of Davis' Independent have made the purchase of not one, but two pieces of equipment to support patients of Northumberland Hills Hospital (NHH).

In a recent presentation, Scott Davis (owner) and Valerie Tanner (Community Events Coordinator) made a donation of $7,100 to hospital representatives.
A new centrifuge for the Laboratory, at a cost of $5,000, has been purchased and the remaining $2,100 will purchase a Rehabilitation Trainer for dialysis patients.

"The entire healthcare system rests on the foundation of diagnostic testing.
We are thrilled that Davis' Independent has recognized the role that the laboratory plays in providing quality care and diagnostics for our patients," says Allan Howe, Manager of the Laboratory.

"NHH Dialysis patients and staff are extremely grateful to Davis' Independent for funding a new rehabilitation trainer. When this equipment is used, it not only provides exercise for patients during their frequent and long treatment visits, it also assists in improving patient's cardiovascular status," says Ann Wehrstein, Director of Maternal Child, Outpatient, and Pharmacy Services.

For over a year, Davis' Independent organized store fundraisers and encouraged their customers to support the goal of making these equipment purchases possible. Pumpkin sales, flower sales and barbeques were among the popular events organized.

The NHH Foundation would like to thank Scott Davis, his staff and customers for their continued support of our hospital
---
View all