Gala 2022 Raises More Than $220,000 - VIEW DIGITAL MAGAZINE HERE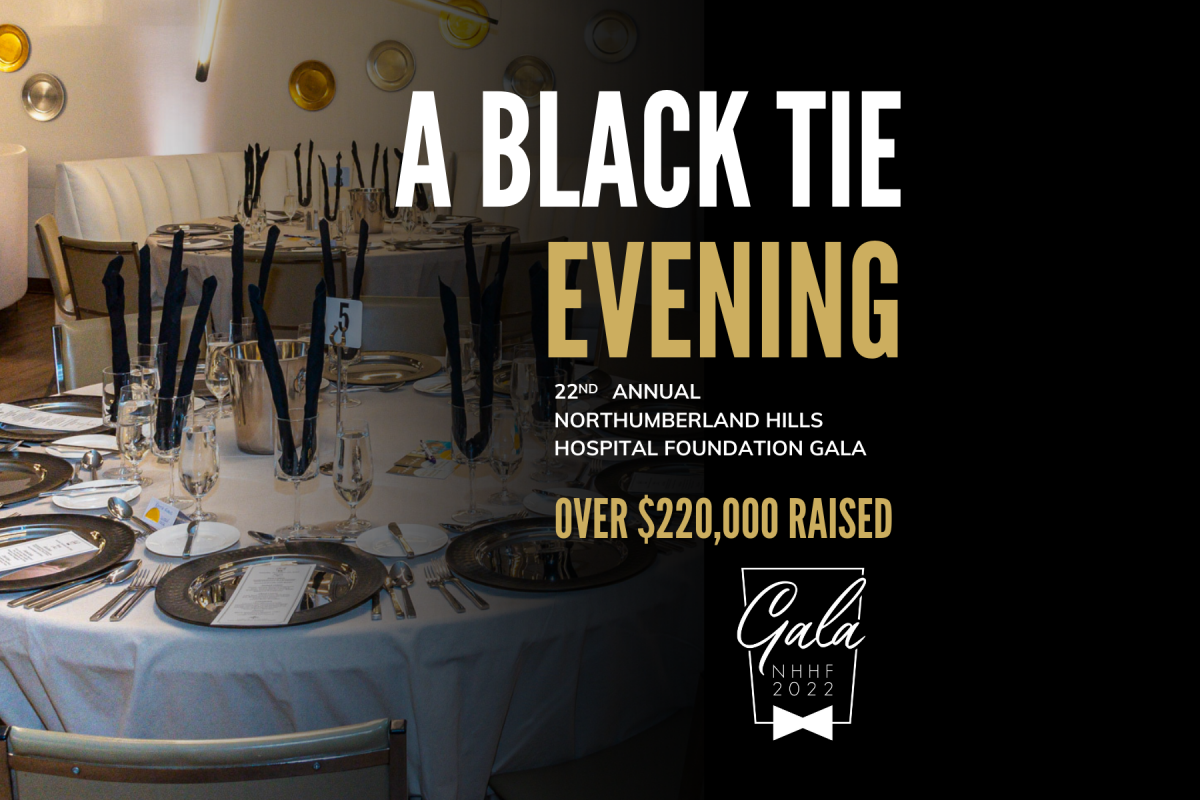 MEDIA RELEASE
For Immediate Release
December 5, 2022
NORTHUMBERLAND COUNTY – On the evening of Saturday, November 5, 2022, members of the Northumberland community gathered for Gala 2022 – A Black Tie Evening in support of Northumberland Hills Hospital (NHH). After a two-year hiatus from the traditional gala, organizers at NHH Foundation were excited to return to an in-person format and are pleased to announce the event raised more than $220,000.
"It was heartwarming to see the passion and respect for our hospital and healthcare workers that filled the room at this year's Gala," shares Rhonda Cunningham, NHH Foundation Chief Executive Officer. "Thank you to everyone who had a hand in this achievement – from volunteers to staff, sponsors, online auction donors, and guests – the list goes on. We've now hosted 20 in-person galas, and never cease to be amazed by how so many come together to make these events possible."
The annual gala is NHH Foundation's most financially successful fundraising event, raising more than $3.75 million since inception to fund essential medical equipment used in offering modern advanced care. Funds raised by Gala 2022 will support the highest priority needs across the hospital, with the proceeds raised through the Fund Me portion of the evening towards purchasing a new ophthalmic scope – an essential piece of equipment utilized during cataract surgeries.
An insert featuring images from the evening will be shared in the December 8, 2022 edition of Northumberland News and a digital flipbook, which includes even more images, can be found at the link below.
---
View all