Lions Club of Cobourg Makes Significant Donation in Support of Local Cancer Care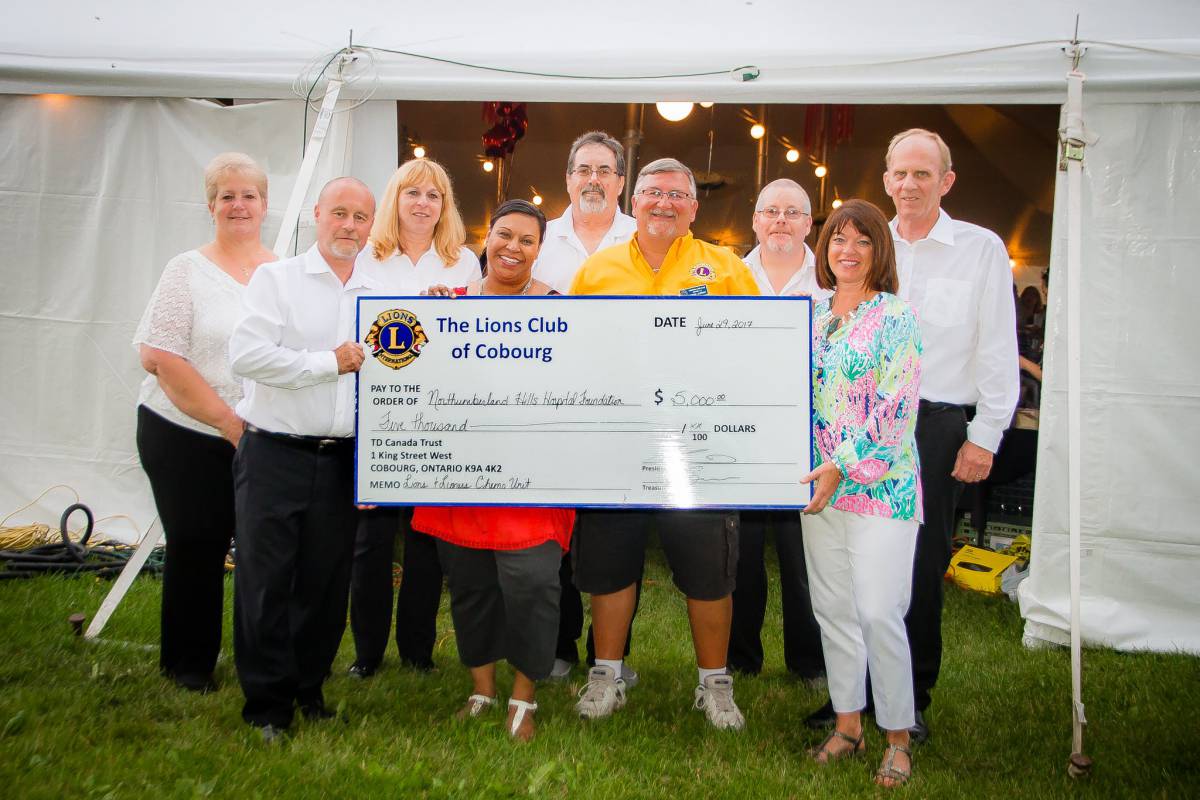 NORTHUMBERLAND COUNTY – When Northumberland Hills Hospital (NHH) opened in 2003, the name featured on the wall of the cancer clinic proudly recognized the Cobourg Lions and Lioness Club as the key sponsors of this area. This recognition was in honour of their donation totaling over $400,000.
Today, the Cobourg Lions continue to support the Clinic with their financial support and most recently presented a donation of $5,000 to representatives of the NHH Foundation.

"The Lions are stalwart supporters of everything we do," states Rhonda Cunningham, Executive Director of the NHH Foundation. Over and above their monetary support, they work with us on three of our signature events by providing volunteer support and donated space, to name just a few. We wish to publicly thank the organization for partnering with us to ensure west Northumberland patients receive the best care possible."
---
View all