Local Business Leader & Long-Time Northumberland County Resident to Chair NHH Foundation Campaign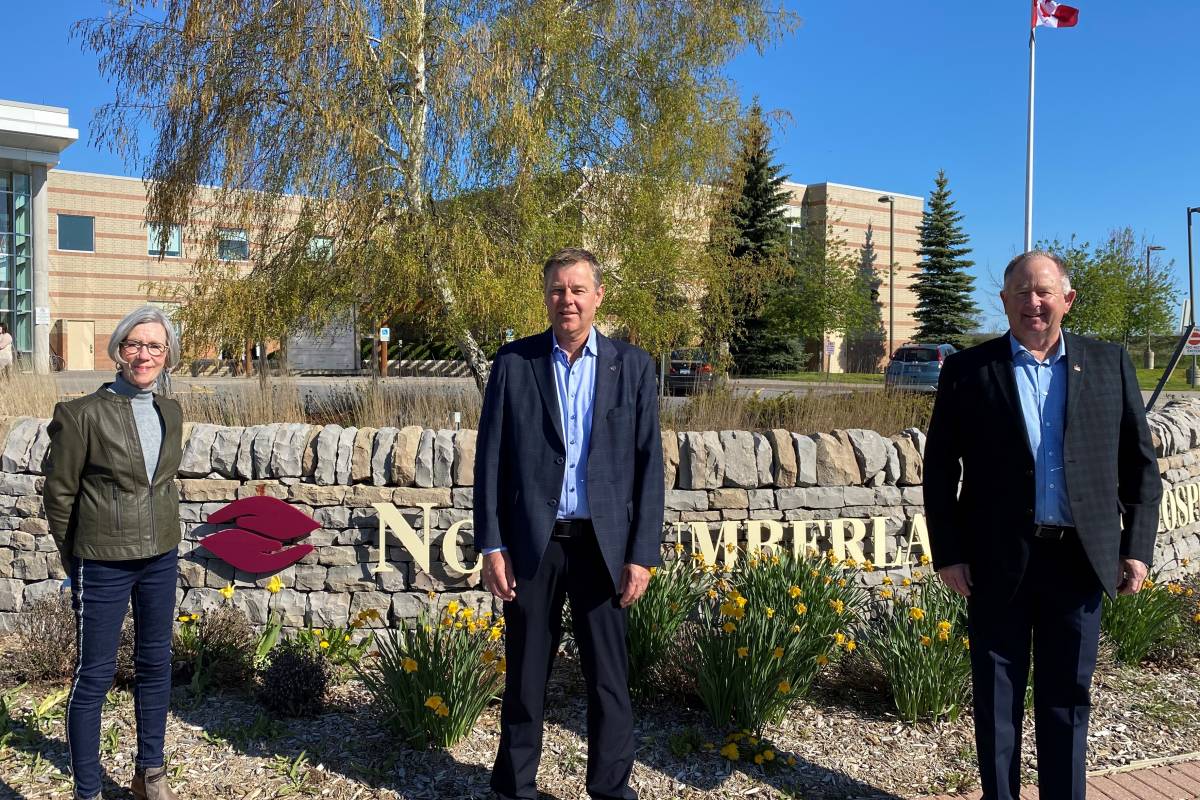 MEDIA RELEASE
For Immediate Release
May 18, 2021
NORTHUMBERLAND COUNTY – Local business leader and long-time Northumberland County resident, Hank Vandermeer, will serve as Chair for what is set to be the largest capital campaign in the history of Northumberland Hills Hospital (NHH) and in Northumberland County. The Exceptional Community, Exceptional Care campaign will support the funding of advanced technology at NHH to ensure residents across west Northumberland have access to faster, better, and smarter care close to home.
"NHH is facing significant capital needs in the coming years to support the enhancement of services, meet the needs of our growing and aging population, and attract and retain talented physicians and clinical experts," says Pam Went, Chair of the NHH Board of Directors. "While many residents remember the exciting time when our hospital first opened its doors, nearly two decades have now passed. Throughout this time, I am proud of how our hospital has grown and adjusted to meet the changing needs of our community and we now stand at a pivotal point where we must come together once again to ensure our community continues to have access to the modern high-quality healthcare it deserves. As a Board, we are delighted NHH Foundation has accepted the responsibility of raising funds to support the significant needs ahead."
"The past year has amplified the critical role our hospital plays in our community," reflects Jeff Gilmer, Chair of the NHH Foundation Board of Directors. "The pandemic has demonstrated the importance of modern technology, accurate data, and quick results – the importance of staying ahead of the curve. The provincial government does not typically fund the capital equipment or technology required to ensure this; instead, the responsibility to do so is that of the community. We have seen why we cannot afford to wait to address imperative needs, why we must plan ahead and work together to ensure NHH is well-prepared to meet our future head on."
"Hank Vandermeer and the Vandermeer family have long been supporters of NHH Foundation, and on behalf of the NHH Foundation Board of Directors, I want to thank Hank for accepting the role to lead our Exceptional Community, Exceptional Care campaign," continues Gilmer.
When asked why he has signed on to Chair this campaign, Vandermeer shared, "NHH plays a leading role in caring for our community. I want to help our Hospital remain strong and I understand the need for all of us to come together to ensure this, which is why I plan to give my efforts until the last dollar is raised. In every industry, good equipment can make a real difference and for healthcare in particular, quality and speed are imperative."
Funds raised through the Exceptional Community, Exceptional Care campaign will be directed towards three critical priorities. To keep pace with advances in medical technology, embrace the importance of interconnectivity and efficient partnerships between care providers, put patient safety first, and prepare for the anticipated increase on demands for hospital services, this campaign will:
Fund the purchase of both a new Magnetic Resonance Imaging (MRI) and Computed Tomography (CT) scanner
Support the implementation of a new integrated clinical information system that will fundamentally change the delivery of healthcare
Continue to allow NHH to invest in new and improved technology in all departments throughout the hospital
"Immigrating to Northumberland County at a young age, I saw the difference a caring community could make as my family and I settled into our new home," remembers Vandermeer. "My parents always stressed the importance of giving back to one's community, explaining that if everyone contributes as they can, it creates a strong and positive place to live. Recent times have been a reminder of how lucky we are to live in Northumberland County, and I am honoured to be able to give back to my community at this crucial time. While our community has certainly grown throughout my life, and especially in recent times, the caring spirit that made my family and I feel so welcome remains. Our hospital is imperative to our community and is also a catalyst for attracting new residents – we must all commit to making sure NHH remains vibrant to meet our growing needs."
"Residents of Northumberland County can expect to hear more about this exciting campaign over the next several years," says Gilmer. "In the coming months, Hank, with the support of the Foundation staff and both Foundation and NHH volunteers, will be working to enlist his team. I am confident under his leadership our community will continue to have access to exceptional modern healthcare, close to home."
---
View all