NHH Foundation's Annual Gala Has Opportunity to Double its Impact Thanks to One Local Family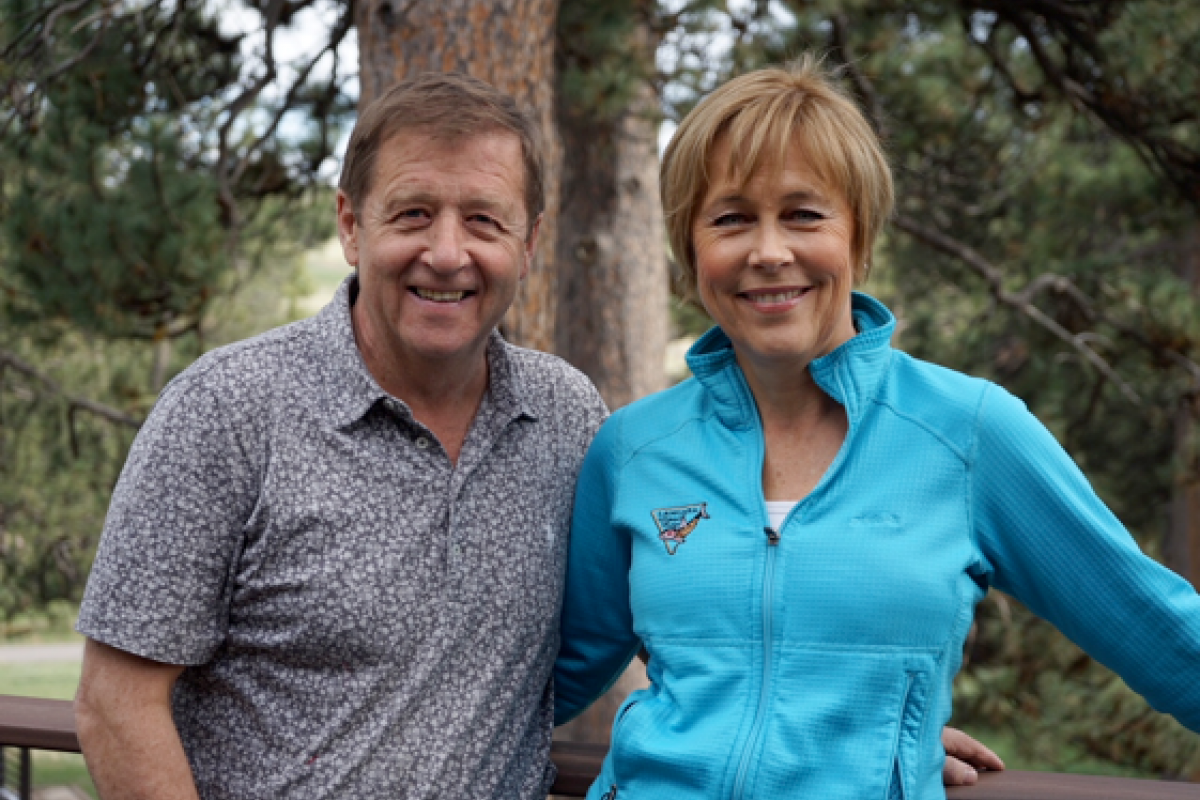 MEDIA RELEASE
For Immediate Release: October 4, 2019

NHH Foundation's Annual Gala Has Opportunity to Double its Impact Thanks to One Local Family
NORTHUMBERLAND COUNTY- This year's Northumberland Hills Hospital (NHH) Foundation Gala may be themed as a Masquerade Ball, but there is no disguising the generosity of one local family who aims to a shine a spotlight on the importance of mental health services in Northumberland County.
Every year, the funds raised at the Foundation Gala directly benefit the community, purchasing much needed equipment and funding projects that ensure NHH continues to be able to offer the highest quality of care to every patient. This year, thanks to the generous offer from Brian and Kym Read to match Gala proceeds through The Read Elliott Family Foundation, there is the opportunity to double the impact of this major event.
"The generosity of the Read family is extraordinary," states Catrina Wood, Chair of the 2019 Gala. "The Gala Committee is very excited about this fundraising opportunity."
Seeing a need for increased mental health services in Northumberland County and understanding funding constraints, the Reads feel it is now time for local communities to step up to the plate. As long-time Gala goers, they understand first hand the financial contribution this event offers to the community and know the passion that fills the room from attendees looking to give back. Armed with this knowledge and filled with a desire to help, the Reads approached the Foundation with an idea that quickly became a reality: they will match proceeds raised through the 2019 Gala, with all funds directed to mental health initiatives.
"Our team is so grateful to the Read family for their passion and generosity," says Jennifer Cox, NHH Integrated Director of Mental Health. "They are not only embracing the conversation around mental health, but are also leading our community in the call to support mental health as a priority for our residents."
Northumberland Hills Hospital Community Mental Health Services (NHHCMHS) has been providing high quality, client-centered community mental health treatment to individuals for over 40 years. The recent focus of the team has been on improving access, reducing barriers, improving response time, expanding partnerships, and increasing their menu of services. In the 2018/19 fiscal year alone, 4,669 individuals were served by NHHCMHS, almost 500 more than the year prior.
The Read family's hope is that this significant contribution will help NHHCMHS continue to make a difference and result in more and faster services offered. They look forward to coming together with their community to support individuals and families impacted by mental health and reduce the burdens and challenges so often faced.
"We set out with a goal of raising $250,000, and with the Read's matching Gala proceeds, have the opportunity to further leverage our goal and potentially realize $500,000 for mental health initiatives," shares Rhonda Cunningham, Executive Director of the NHH Foundation.
"These funds will greatly impact front line services, which allow people to access mental health supports and specialty mental health treatment when they are in crisis; when their illness has overwhelmed them," explains Cox. "We often meet people on their worst day. It is a privilege to be invited into their lives in a trusting manner, and these funds will provide treatment and hope."
"Brian and Kym have been extremely loyal supporters of NHH for over two decades," states Cunningham. "We're honoured that they have trusted us to work with them to realize their goal of improving access to mental health services in our community."
The 2019 Gala will take place on Saturday, November 2, 2019 at the Cobourg Lions Community Centre.
---
View all