Parties Popping Up Online to Support Northumberland's Biggest "virtual" Coffee Morning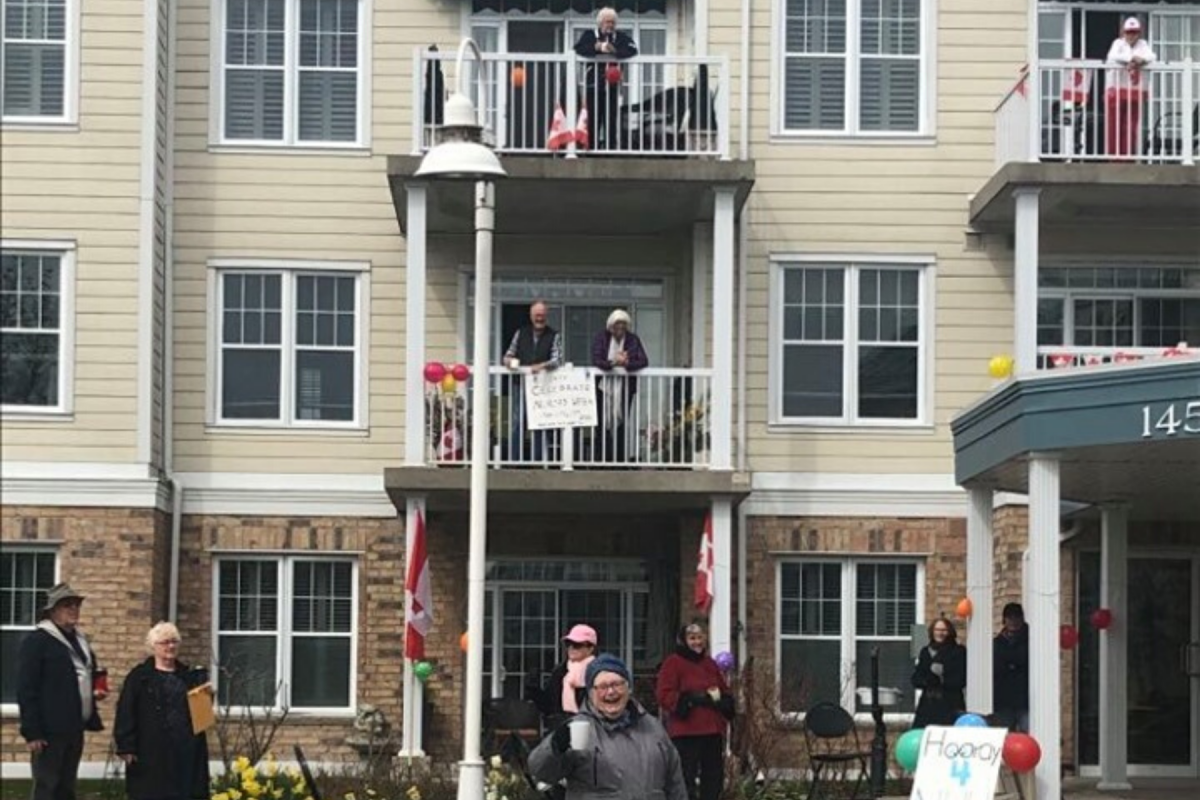 For Immediate Release
May 14, 2020
NORTHUMBERLAND COUNTY – Without the ability to physically gather, residents across Northumberland County have been coming together in new ways to support Northumberland Hills Hospital (NHH) Foundation's annual event: Northumberland's Biggest Coffee Morning. This year's event is being hosted with a variety of virtual and creative parties throughout the month of May, and funds raised will support the purchase of surgical scopes at NHH.
NHH Foundation has shared a number of virtual party ideas on their Facebook and Instagram channels for those looking to host their own party, and both returning as well as new hosts have jumped on board with their own ideas.
"When we were first faced with the harsh reality that we would have to cancel several of our events, we didn't know what to expect," says Natasha Jacobs, Special Events Officer at NHH Foundation. "It was a scary decision to change Northumberland's Biggest Coffee Morning to a virtual event, but our fears were short-lived as three of our long-time event hosts were quick to let us know they were once again on board to rally support from their friends."
"Having these long-time supporters involved so quickly meant the world to us and highlights the deep connection that so many have for our hospital," continues Jacobs. "We also have been pleased to have new hosts reaching out with creative ideas to get involved."
Party hosts this year have planned events like an online baking class for kids, and a virtual furniture painting party. Residents of a local condominium who have long gathered to support this event added their own creative flair, with everyone decorating their own balconies and enjoying a coffee on them at the same time to ensure physical distancing while still getting the chance to feel a part of something bigger and show their collective support. Others have chosen to plan post-pandemic soirees for a date to be determined, but have asked future guests to make their contributions to NHH Foundation and show their support now.
At this time, one public party is open for community members to join online. Andrea, owner of Haldimand Vintage, which specializes in refinishing furniture, will be hosting a Virtual Furniture Painting Party Friday, May 29 at 10:00a.m. Space is limited to 10 attendees and those wishing to join in on the fun can send a direct message to Andrea through the Haldimand Vintage Instagram page.
Funds raised through this year's parties will support the purchase of surgical scopes at NHH. Every year, NHH must replace a number of these instruments in the Surgical Services department – such as colonoscopes and cystoscopes – which are used in a variety of surgical procedures. Day surgeries as well as inpatient surgeries are provided at NHH in general surgery, gynecology, ear nose and throat (ENT), plastic surgery, urology and more.
For more information on registering or hosting a party, visit www.nhhfoundation.ca/events or contact njacobs@nhh.ca.
---
View all