The 26th Annual Light Up a Life Campaign Begins Today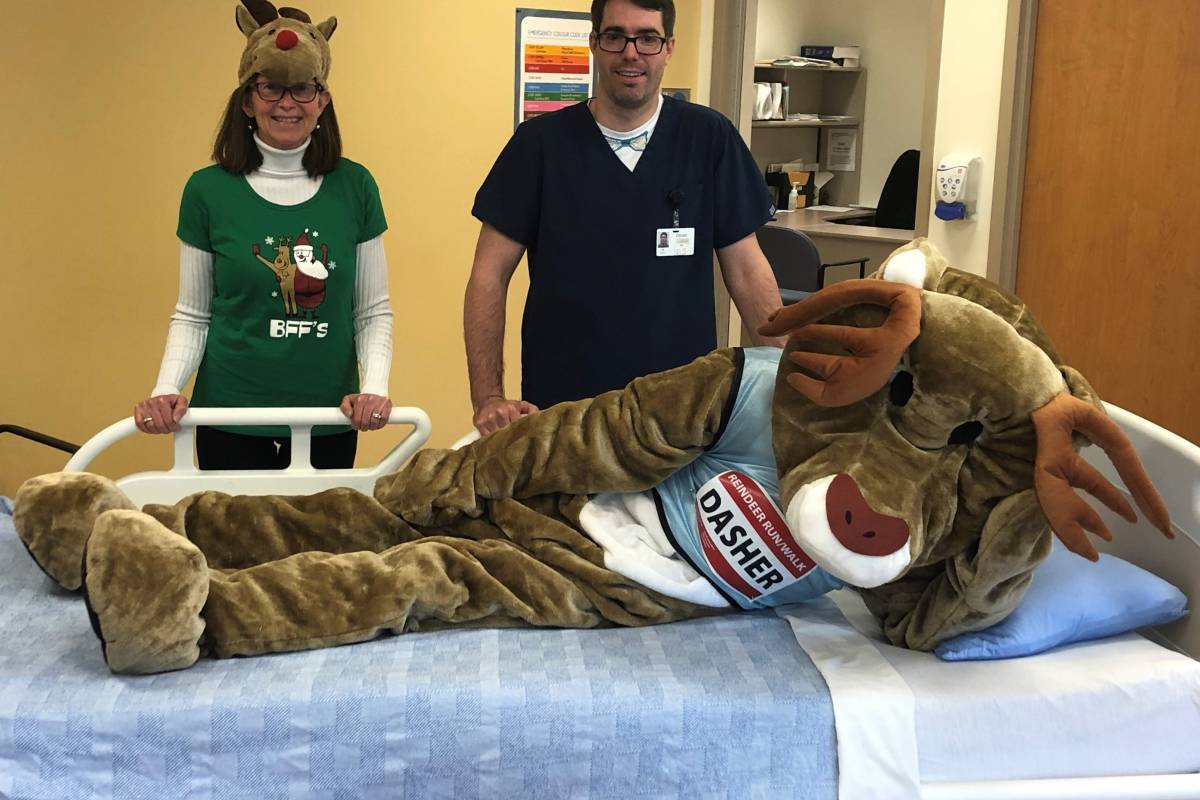 MEDIA RELEASE
For Immediate Release: November 12, 2019
The 26th Annual Light Up a Life Campaign Begins Today
NORTHUMBERLAND COUNTY – Today marks the kickoff to celebrate the 26th anniversary of the Light Up a Life fundraising campaign in support of Northumberland Hills Hospital (NHH) Foundation.
Serving as Chair of the 2019 campaign is Registered Nurse, Devon Weller, who works as a medical float at NHH, meaning he works in different departments throughout the hospital.
"I'm so pleased proceeds of this year's Light Up a Life campaign will fund the replacement of 17 beds at NHH," states Weller. "Working in a variety of departments, I see how important these are to both patient comfort and safety across the hospital."
Weller shares that he is honoured to be the Chair of this year's campaign and hopes the community will once again come together in support of this important initiative. He goes on to explain hospital beds are one of the most essential pieces of equipment, in use 365 days a year.
"With electronic features and functions to ensure both patient and staff safety, our hospital beds are so much more than a standard bed," he explains. "They have easy to use controls and are fully adjustable; can be lowered and raised to prevent injuries from patients falling out of bed; have in-bed weigh scales to monitor patients' weight; include built-in bed alarms to ensure patient safety; are compatible with specialty mattresses that prevent pressure injuries from developing; and so much more."
This year's campaign goal is to raise $170,000. If the goal is met, not only will the entire fleet of beds become a reality, but the purchase of other high priority equipment will also be possible.
Since the campaign's inception, more than $2.7 million has been raised. With 5000 letters to be mailed out, donors across Northumberland County can soon expect to receive an appeal asking them to join Devon in supporting this year's Light Up a Life campaign.
As in previous years, two annual events will also take place in support of the Light Up a Life campaign. Both the Reindeer Run/Walk and Family Christmas at the Spry Family Christmas Tree Farm will be held on December 7, 2019.
Now in its 18th year, The Reindeer Run/Walk is hosted in partnership with YMCA Northumberland and has raised more than $11,000 for NHH Foundation. This event will kick off at 9:20a.m. in support of both NHH Foundation's Light Up a Life campaign and YMCA Strong Communities Campaign. More information can be found at ymcanrt.org.
On the same day, local community members will be able to purchase their Christmas tree at the Spry Family Christmas Tree Farm from 10:00a.m.-4:00p.m. for $60 with all proceeds going to Light Up a Life. This Family Christmas at the Spry's is now in its fifth year and has raised more than $39,000 for NHH Foundation.
Those interested in learning more about the Light Up a Life campaign are invited to visit the Foundation website, at www.nhhfoundation.ca and follow Northumberland Hills Hospital Foundation on Facebook.
---
View all