The 28th Annual Light Up a Life Campaign Launches Across Northumberland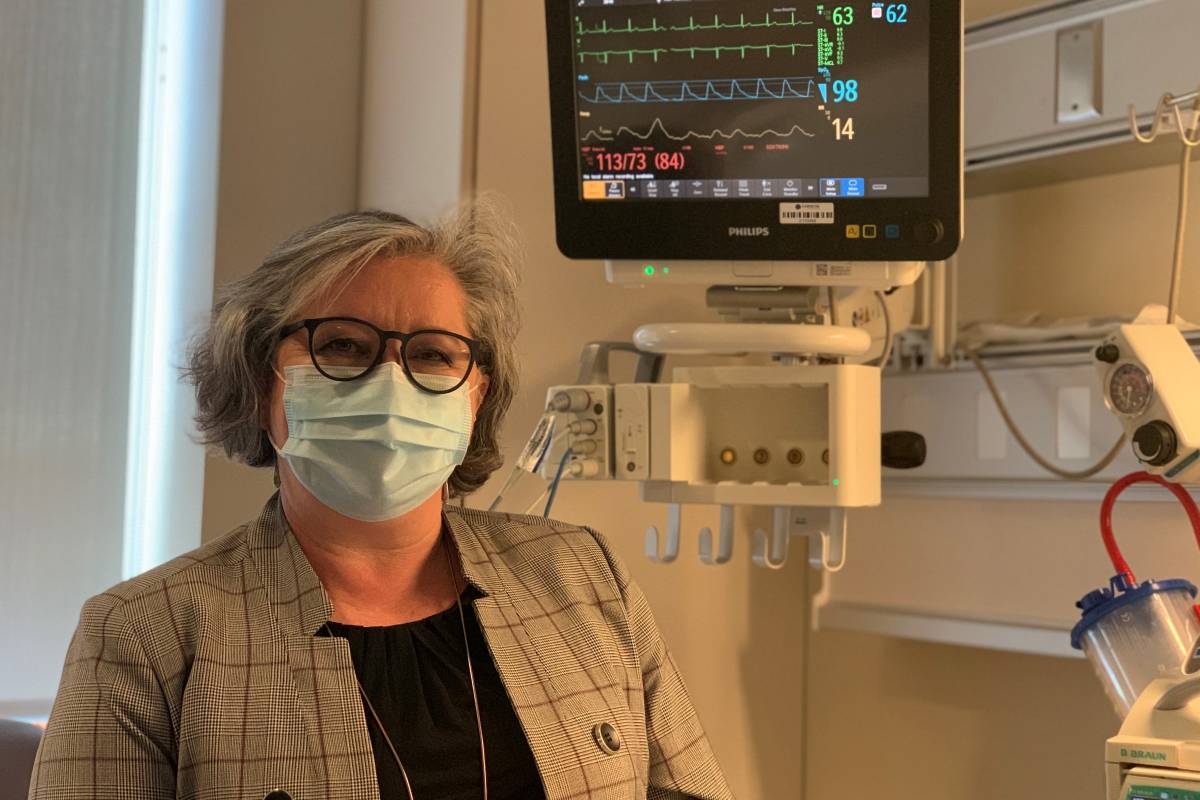 MEDIA RELEASE
For Immediate Release
November 15, 2021
NORTHUMBERLAND COUNTY – The 28th anniversary of the Light Up a Life fundraising campaign in support of Northumberland Hills Hospital (NHH) Foundation kicks off this week.
Serving as Chair of this year's campaign is NHH's new President and CEO, Susan Walsh. Walsh has been an integral member of NHH's Senior Management Team since November 2017 and moved into the role of President and CEO in August 2021.
"I am proud to be serving as Chair of this year's Light Up a Life campaign," shares Walsh. "From the moment I walked through the front doors for my first interview, NHH felt special to me; it was clear this is a community hospital in every sense of the word, with our community's heart reflected throughout."
The Foundation's primary goal with this year's campaign is to fund cardiac monitors and a new central monitoring system in the Intensive Care Unit (ICU). These essential monitors are fundamental in caring for some of the hospital's sickest patients, with the data from these machines being used to monitor a patient's heartbeat and rhythm, blood pressure, oxygen levels in the blood, and more. In recent times, the Ontario Ministry of Health has focused on expanding critical care resources and NHH has expanded their ICU from six beds to ten.
"Our hospital is an anchor in our community," continues Walsh. "It's no secret Northumberland County is growing, and to keep pace with our changing needs, so too must NHH."
Since Light Up a Life's inception, more than $3.2 million has been raised to fund priority medical equipment and technology at NHH.
In addition to campaign appeal letters making their way to mailboxes across the County this week, the annual Family Christmas at the Spry Family Christmas Tree Farm will be returning for the seventh year in a row in support of this campaign. This event takes place at the Spry Family Christmas Tree Farm (8329 Danforth Road) on December 4, 2021 from 10:00a.m.- 4:00p.m. and all proceeds will support Light Up a Life. Precautions will be in place to protect the health of those in attendance, and this outdoor event will include a warm bonfire, a delicious chili lunch, hot chocolate, coffee and treats, as well as Santa himself onsite to take photos with families. Most trees are priced at just $70 except fir trees, which are available for $100.
Those interested in learning more about the Light Up a Life campaign or Family Christmas at Spry Family Christmas Tree Farm are invited to click here.
---
View all