The 29th Annual Light Up a Life Campaign Launches Across Northumberland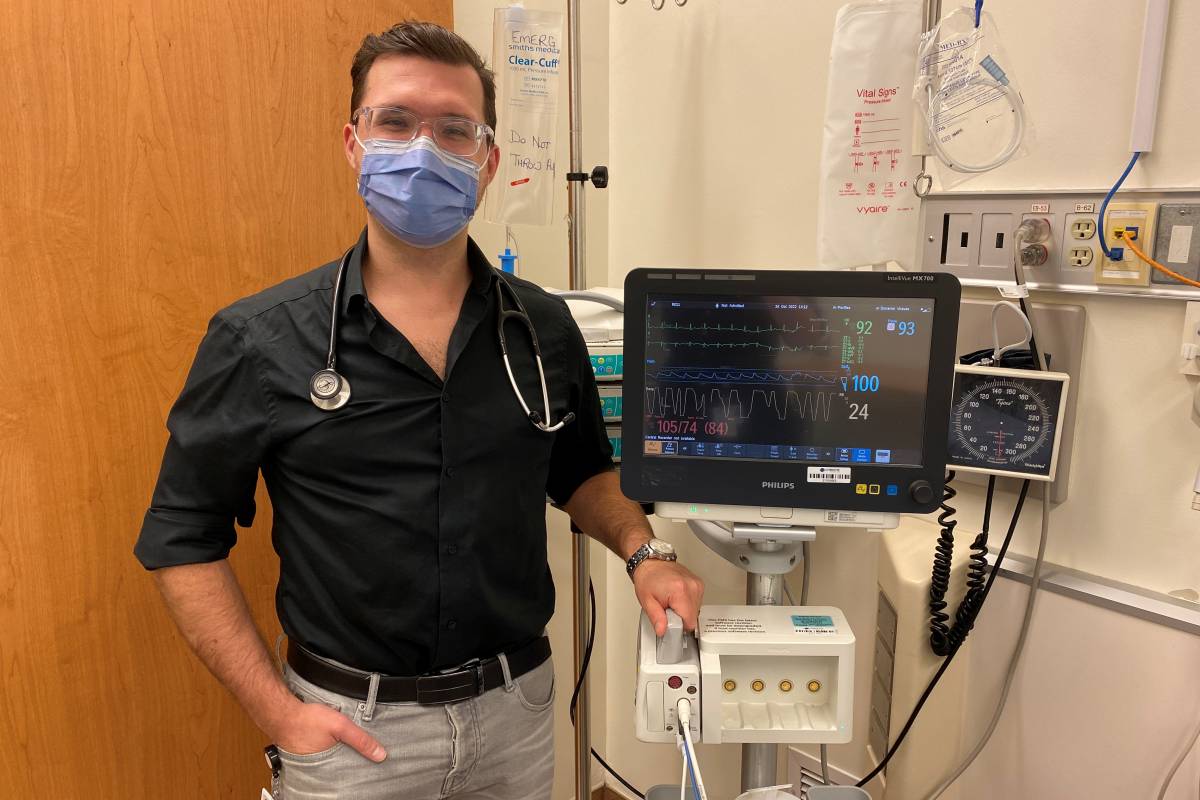 MEDIA RELEASE
For Immediate Release
November 9, 2022
NORTHUMBERLAND COUNTY – Northumberland Hills Hospital (NHH) Foundation's 29th annual Light Up a Life fundraising campaign kicks off this week. With an aim to complete an upgrade to the cardiac monitoring system across NHH, the Foundation is asking for community support to help reach their goal of $258,000.
Serving as Chair of this year's campaign is Dr. Paul Ketov, NHH's Chief of Emergency Department and Acute Services.
"I am proud to be serving as Chair of this year's Light Up a Life campaign," shares Dr. Ketov. "While emergency medicine is often reactive, keeping our hospital up to date and replacing aging equipment with modern technology should not be. It is no secret our community is growing and together we must be proactive to ensure that when patients come through our doors seeking care, we have the equipment we need to test, diagnose, and treat them."
Proceeds raised will support an upgrade to the hospital's cardiac monitoring system, which will include additional cardiac monitors and a new central monitoring system in NHH's Intensive Care Unit (ICU). Building on the success of last year's campaign, the primary goal of the 2022 Light Up a Life campaign is to raise the remaining $258,000 to complete this half a million-dollar upgrade.
"Present in many patient rooms, cardiac monitors are our electronic partners at the bedside and are instrumental in caring for some of our most vulnerable patients," continues Ketov. "These machines are so useful they are ubiquitous across our hospital and follow a patient's journey from the Emergency Department to stays in inpatient units and the Intensive Care Unit. Community support will help fund this critical equipment."
Since Light Up a Life's inception, nearly $3.5 million has been raised to fund priority medical equipment and technology at NHH.
In addition to campaign appeal letters making their way to mailboxes across the County this week, two third party fundraisers are returning in support of this campaign:
The 8th Annual Family Christmas at the Spry Family Christmas Tree Farm will take place at the Spry Family Christmas Tree Farm (8329 Danforth Road) on December 3, 2022 from 10:00a.m.- 4:00p.m. As is tradition, this event will include a warm bonfire, a delicious chili lunch, hot chocolate, coffee and treats, as well as Santa himself onsite to take photos with families. Most trees are priced at just $70 except fir trees, which will be available for $100.
JJ's Steak & Burgers in Cobourg is hosting a Christmas Tree Raffle throughout the month of November. Those interested in the chance to win a one-of-a-kind fully decorated Christmas tree can drop by the restaurant, located at 8 Elgin St. E, Cobourg, ON between November 1 and November 30, 2022 to purchase tickets (priced at five dollars each or three for ten dollars).
Those interested in learning more about the Light Up a Life campaign are invited to visit NHH Foundation's website, at www.NHHFoundation.ca/Events/Light-Up-a-Life-Campaign.
---
View all