Successful Return of Wine & Ale Raises Over $25,000 for Northumberland Hills Hospital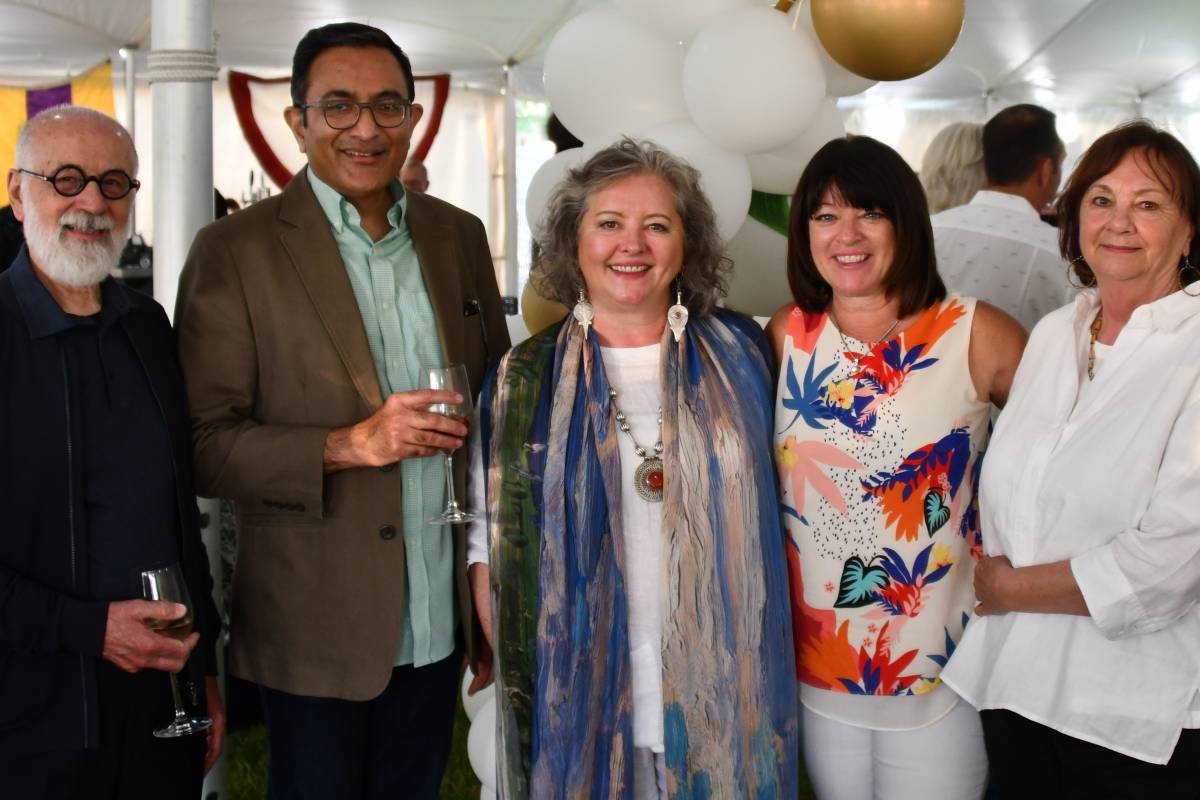 MEDIA RELEASE
For Immediate Release
July 26, 2022
NORTHUMBERLAND COUNTY – For the first time since 2019, guests were able to gather for Northumberland Hills Hospital (NHH) Foundation's annual Wine & Ale fundraiser on the evening of June 29, 2022. A celebratory feel was in the air as supporters came together to kick off the summer season and raise more than $25,000 for NHH – the most successful Wine & Ale to date.
"We have our community to thank for the success of this year's Wine & Ale," says Megan Fluxgold, NHH Foundation Community Engagement and Events Specialist. "We want to thank all those who attended and supported our hospital – from guests, to our many volunteers, delectable vendors and partners, the Lions Club of Cobourg, and of course our presenting sponsor for the past six years, Tony Pulla of RE/MAX Lakeshore Realty Inc."
"Working with both new and long-standing residents in Northumberland County, I frequently hear how important our local hospital is to our community from my clients," says Pulla. "Understanding the key role it plays, I have long made our hospital a charitable priority and am happy to be able to support it in this way."
As in previous years, the 2022 Wine & Ale featured pairing stations tastefully put together to feature new and delicious local cuisines and a variety of wines and ales from Northumberland area vendors. The Wine & Ale Planning Committee presented guests with both returning favourites as well as new flavours and vendors to enjoy this year.
A highlight of the evening also included a presentation of $2,500 from the Lions Club of Cobourg. In addition to providing both the event space and volunteers for the evening, the support of the Lions Club is key to the overall success of this event.
The 'at home' version of Wine & Ale also returned for the 2022 season. First introduced in 2020 as a response to the pandemic, this version provided community members with the opportunity to purchases a mixed case of wine from Henry of Pelham Family Estates Winery with a portion of proceeds donated to the Foundation. The 'at home' portion of Wine & Ale was made possible thanks to the efforts and support of Jay Knuth, Territory Manager at FWM Wine, Beer & Spirits.
Total funds raised through both the 'in the Park' and 'at home' version totaled over $25,000 and will help fund the highest priority medical equipment and technology at NHH.
For more information on how you can support NHH, please visit www.nhhfoundation.ca.
---
View all